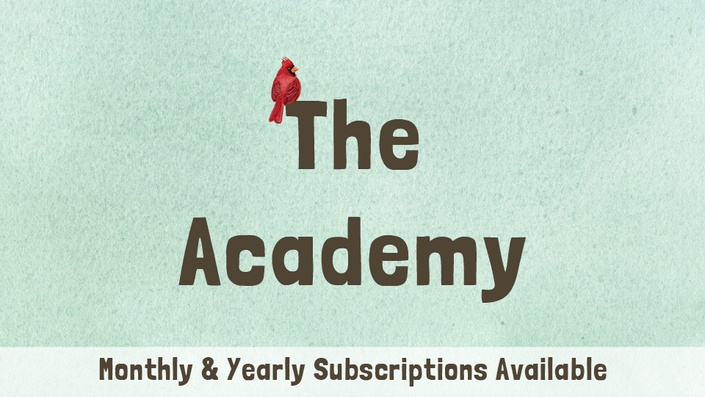 The Online Art Academy
Become a member and get access to ALL my courses! Learn how to draw, paint, and sell your art. Monthly & Yearly subscriptions available.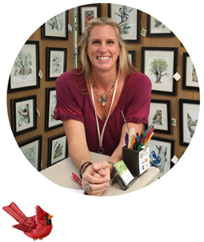 Here's What You Get When You Join the Academy:
🔓 Unlimited access to all my courses, including my two signature courses on how to draw and paint with watercolors!

🎨 One new watercolor course added every month to inspire and challenge you.

🤔 LIVE video meetings 4 times a month where you can get all your questions answered on drawing, painting, marketing, and selling your art.


👩‍🎨 A community of like minded artists you can share your struggles and successes with.

🖼️ Your own section in the community artist gallery for you to share your work and track your progress.


✏️ A new monthly drawing challenge.

🖥️

Extra help video tutorials and demonstrations.
Art is a life long journey.
Go further, faster on your journey in the Academy!
Take my methods and techniques and adapt them to suit your own style.

It's that simple!
Phase I
The Fundamentals of Drawing
There are 5 pillars to drawing realistically. Understanding what they are and how to use them is the key to creating your own original compositions in your art. You will learn:
The Elements of Art

Perspective Drawing

Comparative Measuring

Portrait Drawing + the Human Figure


How to Design a Good Composition
Learning these drawing fundamentals will prepare you for drawing anything you want no matter how complicated, and will give you the foundation needed for painting realistically with watercolors!
Click Below to Read the Full Course Description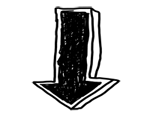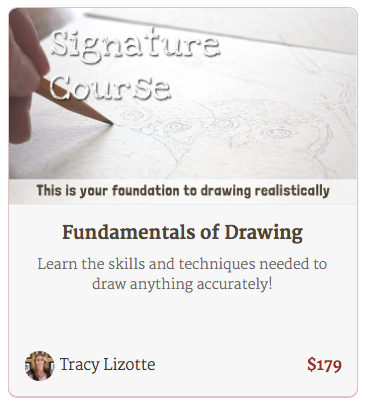 Once you know the foundation above then you are ready to move onto the next phase which is:
Phase II

Watercolor Painting for Beginners
In this course you will learn everything there is to know to creating rich vibrant, and realistic watercolor paintings. By this end of this course you will be able to choose your materials with confidence, create 15 different watercolor techniques, and know how to plan a strategy for properly layering them in your paintings. You also get to create 4 fun, and very different paintings to expand your skills and abilities. These paintings include:
A Landscape

An Animal

Water Lilies
Still Life
Click Below to Read the Full Course Description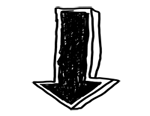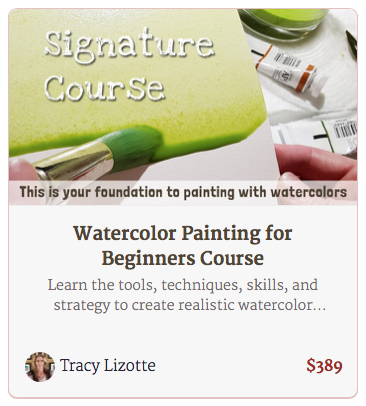 After going through Watercolor Painting for Beginners, you'll be ready to take on any advance course in the Academy!
This is the exact system I learned to develop my own style for creating detailed, realistic, and original watercolors.
Now you can too!

Phase III
Advanced Courses

One new course will be added each month to a growing library of advanced paintings for you to make. Each of these courses have specific objectives that will challenge you, and teach you new skills!
Click Below on a Course for the Full Description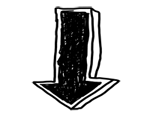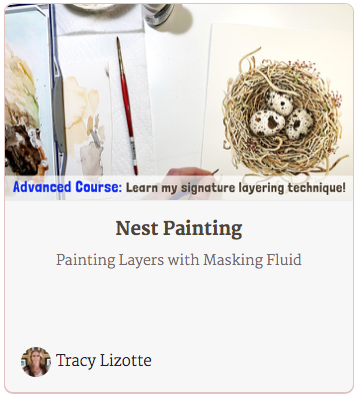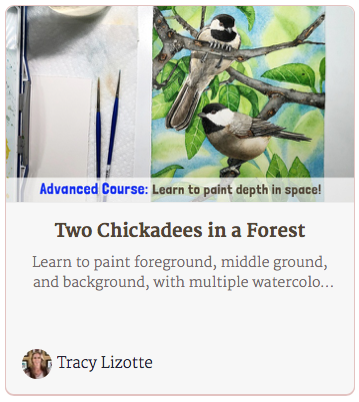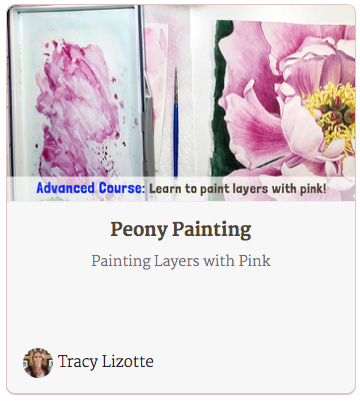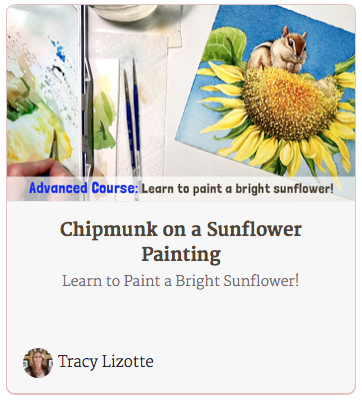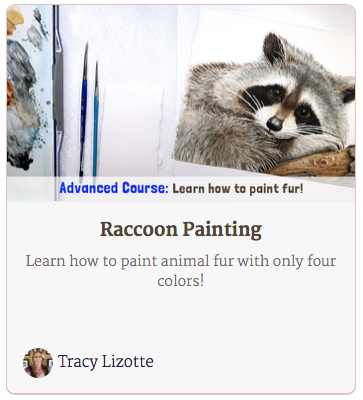 Here's what's coming soon to the Academy: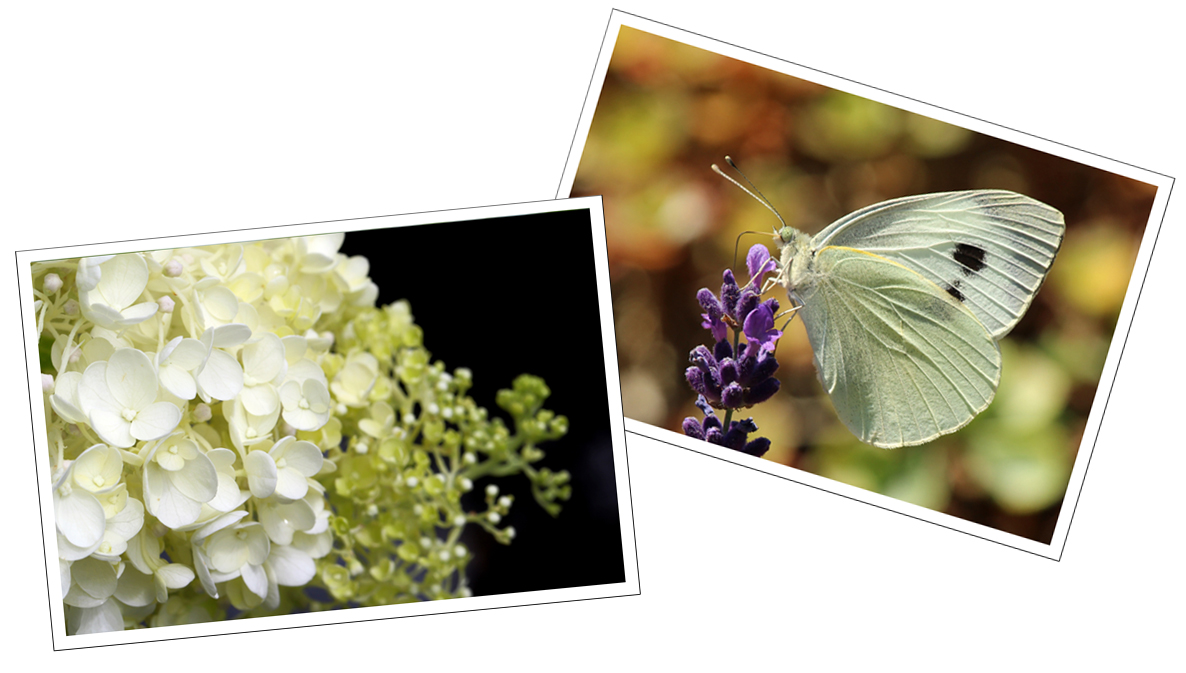 White Butterfly and Hydrangeas Painting

This course is a lesson in painting white. You will once again be working with a limited palette. This can be tricky when you're main objective it to capture the white in the composition! You will also have another opportunity to combine reference photos to design your own composition.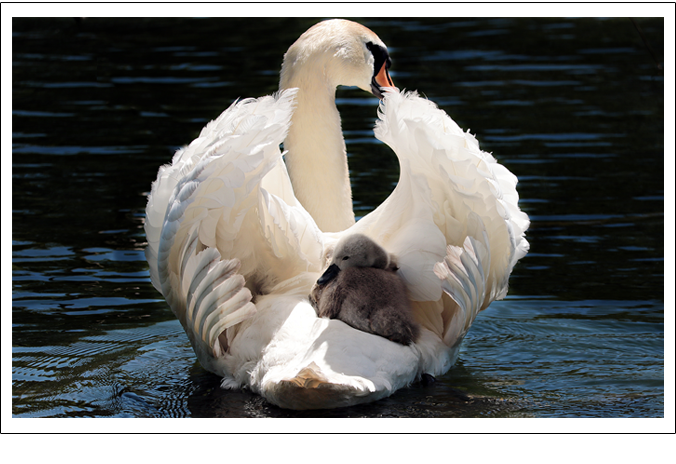 Baby and Mother Swan Painting
This may look like another study of painting white, (and it is) but it's also so much more! In this course you'll work on modifying elements to make a stronger composition, such as adjusting the mother's head so you can see it. You'll also learn how to paint reflections and ripples in water!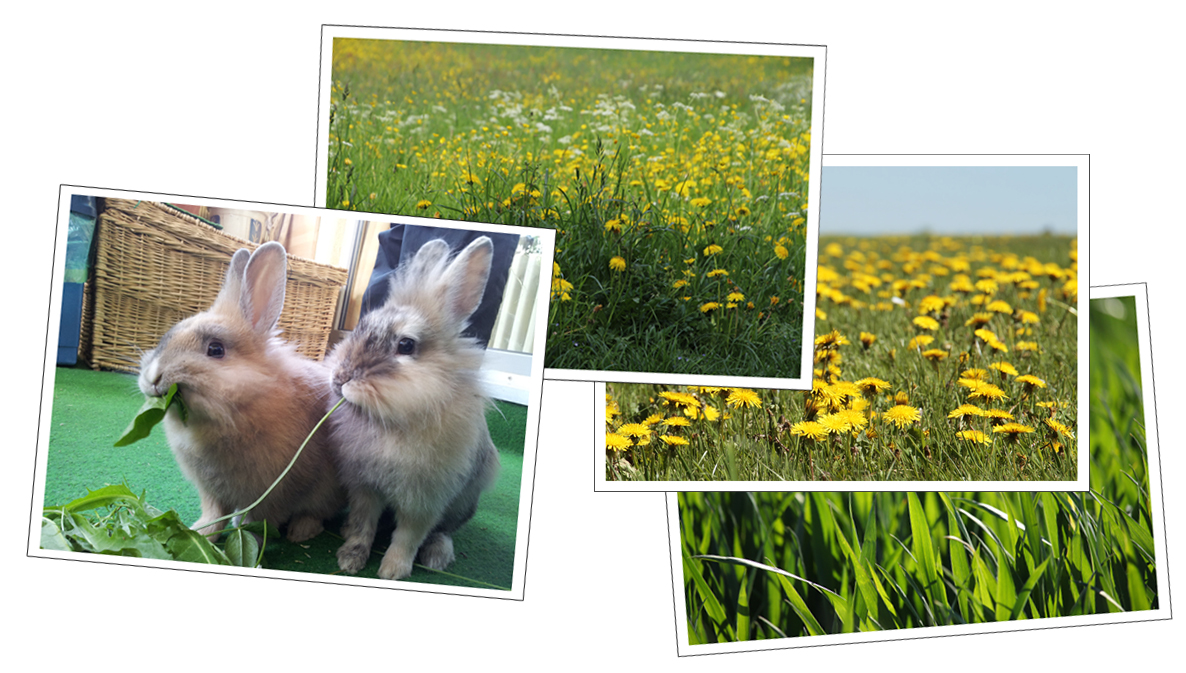 Bunnies in Field of Flowers Painting
This one may look complicate, but it's not as hard as it may first appear. You'll be combining elements from all these reference photos to make a composition with bunnies in a field.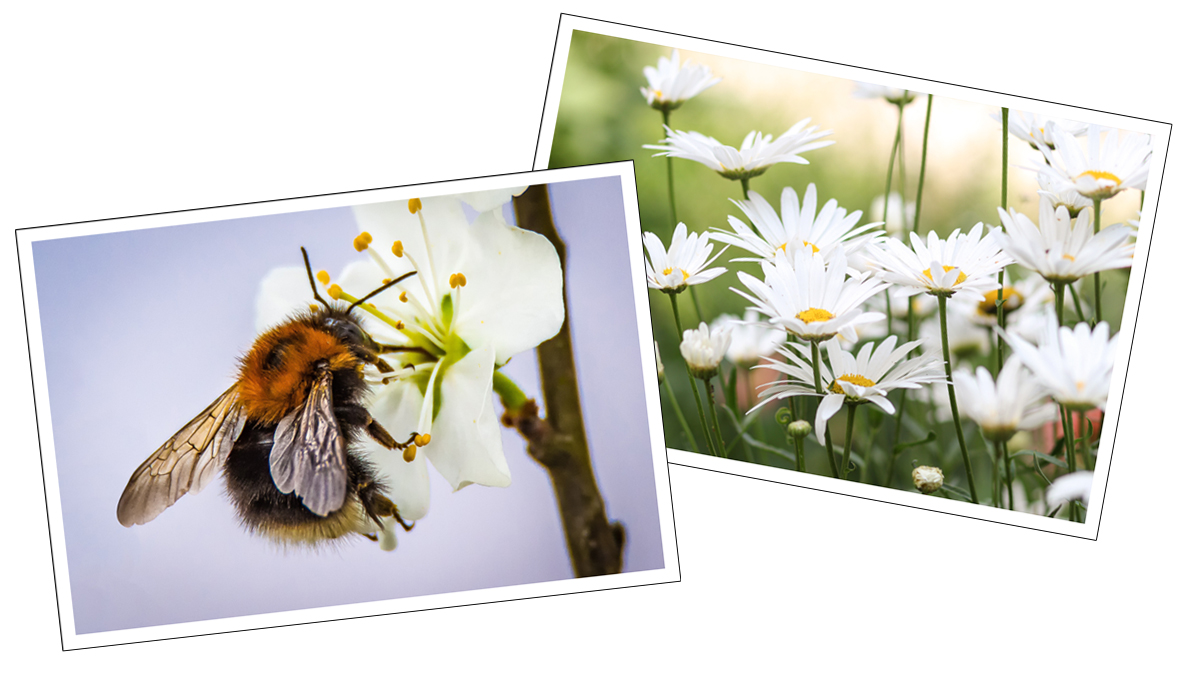 Daisy with Bee Painting
This course will continue to strength your skills of combining reference photos, while also using your imagination to modify a daisy to make room for a bee. Most importantly you'll work on your technique of painting the negative space to create positive shapes.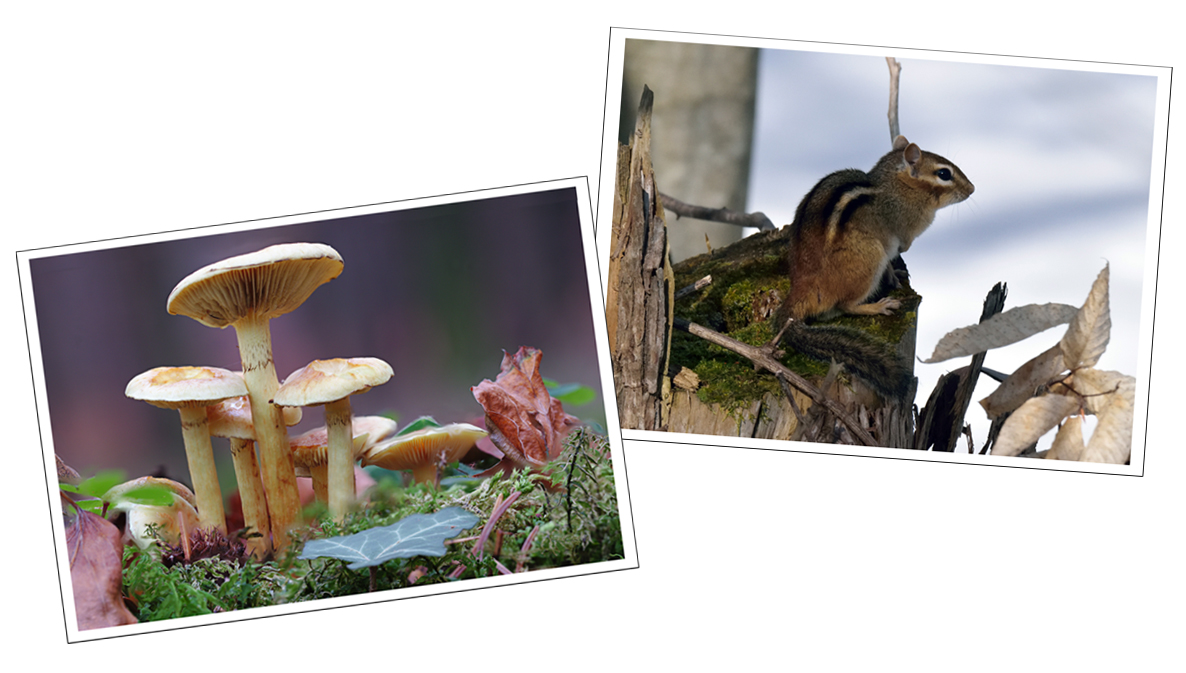 Chipmunk in Forest Painting
This will be another fun and beneficial course teaching you how to combine different elements from reference photos to make one strong composition to paint. It will test your ability of adjusting different proportions from two references, and make them look like they belong in the same painting!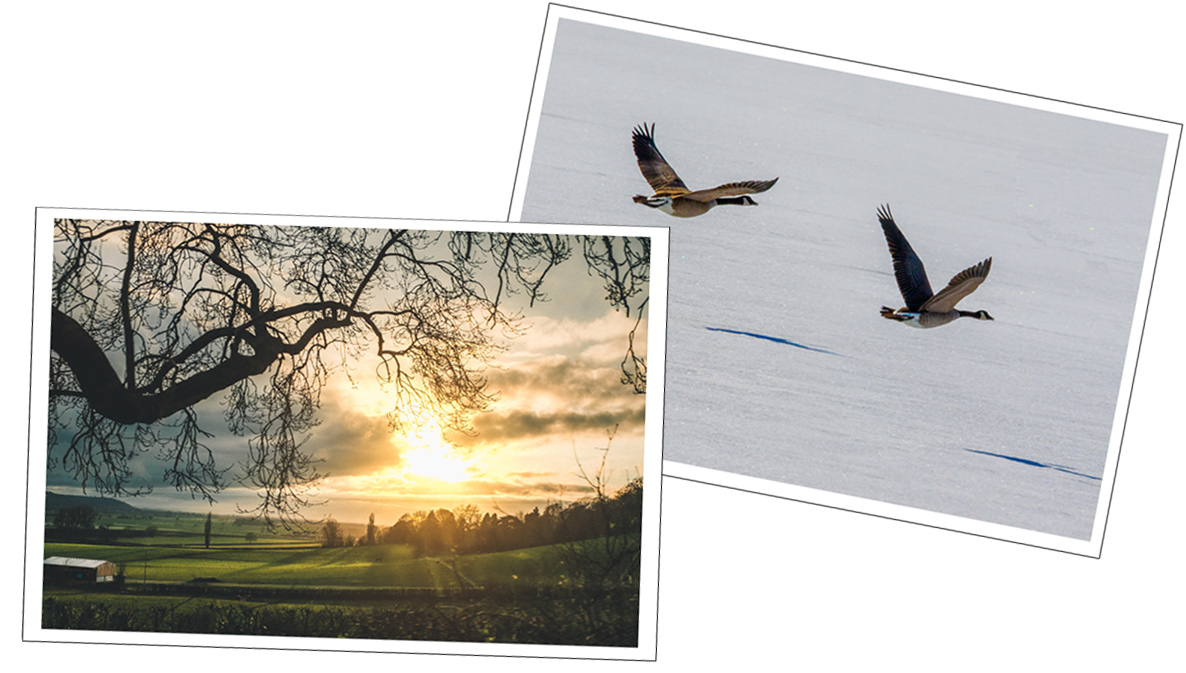 Sunset Over Fields Landscape Painting

This painting will be a challenging one, but rewarding once you complete it. You will work on your foreground, middle ground, and background and developing the proper values depending on the location in depth of space. You also get to modify this composition with thumbnail sketches and combine reference photos together. Best of all you will work on your abilities of painting clouds!
"With each course I give you options to come up with a strategy that will best suit you. You'll have choices for how to set up your composition, paint backgrounds, and add your own unique touches. Then you get to share your masterpiece when you're done in the live meetings, and the critique section at the end of each course!" - Tracy
Join the Academy today and get ongoing help with marketing and selling your art in my live Q&A meetings for the fraction of the price of what other coaches are charging.
Phase IV
How to Market and Sell Your Art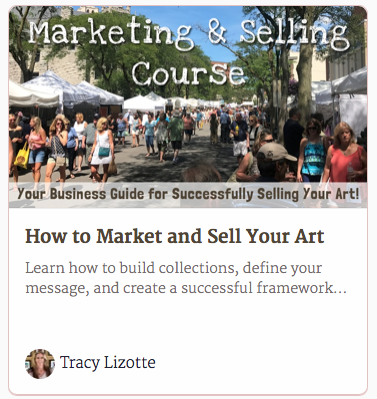 Once you develop your style, refined your techniques, and feeling confident about your art, it's then time to show your artwork to others.
This leads to selling! Yay!
The best part about this section of the Academy is that it's not just for watercolorists! It's for ALL fine artists that want to learn how to sell their own artwork. All artists are welcome to join the Academy to learn the proper framework for successfully selling art both online and off!
You Will Learn:
How to Build a Cohesive Body of Work

Seven Different Ways to Sell Art

How to Market and Growing Your Customer List

The Business Basics
This course goes hand in hand with the two live Zoom meetings I host every month in the Academy that are dedicate to helping the members grow their own successful art business.
How The Academy Works
You get immediate access to everything in the Academy upon enrollment.


You also get a welcome email, and video that will walk you through the academy showing you where to find everything and how it all works.

All courses in the Academy are self-paced, which means you get to go through them at a time that best works for you.

As long as you are a member, you can watch, and rewatch any video, join meetings, watch replays of live meetings, and also ask questions to me and the other members in the Academy.
The Academy is SOOO Much More than just Courses!
The Academy wouldn't be complete unless there was a place for artists to meet each other, share their work, ask questions, get feedback, and more! Here's what else you'll find in the Academy: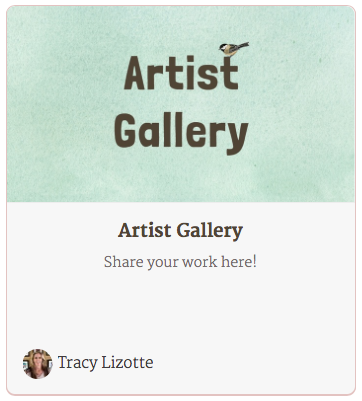 The courses may be the backbone of the Academy, but the community is the heart!
When you join, you will meet other like minded artist, and in the Gallery section you can share your art, comments, and cheer each other on.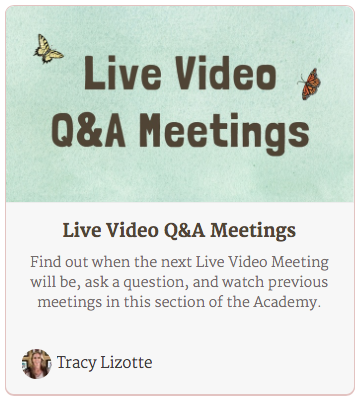 We have live face to face video meetings via Zoom FOUR times a month. Two meetings are dedicated to talking about drawing & painting, tools, and techniques. This is where you can share your art and receive helpful feedback. The other two meetings are for answering member questions on how to market and sell art. If you can't make a meeting you can alway ask a question before hand, and watch the replay at a time that works for you.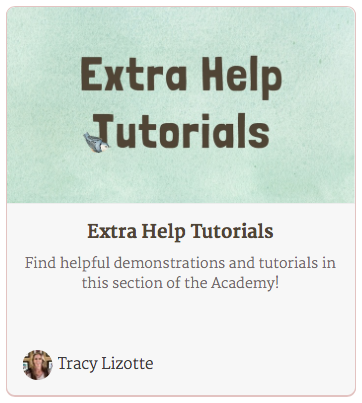 Sometime you will have a question that just isn't answered in a course. That's where the Extra Help Tutorials come in handy! In this section you can look up solutions to problems, and if you can't find one, ask me to make a video demonstration to address the issue and I will!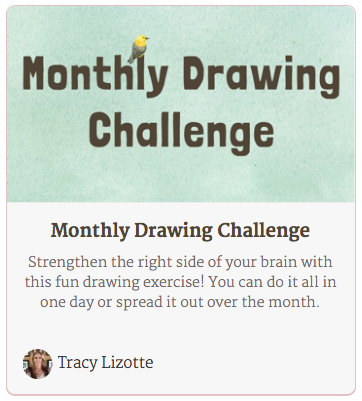 Sharpen your skills with my monthly drawing challenges! To get better at drawing realistically you need to practice a little each week. Each challenge is broken up into 12-16 mini sections allowing you to spread the challenge out over the span of the month to compete.
Who This Academy is For:
Anyone who wants to learn how to paint traditional & realistic watercolors.

Fine artists who want to learn how to market and sell their art online, at shows, wholesale, and/or license their artwork to companies.

Beginner artist looking for an easy to follow system for layering watercolors successfully.

Experienced artist who want to strengthen their skills with watercolors.

Artist who have tried painting with watercolors, but aren't achieving the desired results in their paintings.

Artist looking for support when they need it, but the flexibility to work on the course when it fits into their schedule.

Anyone who desires to create their own original artwork, and not copy or trace someone else's art.

Artists looking for a like minded community to share with, learn from, and get the support they deserve.
What Students Have to Say:
"I have immensely enjoyed the Watercolor Painting for Beginners course.
Tracy is not only a gifted artist, but also a brilliant teacher. Her instructions are easy to follow, and she shows and tells, step by step, how to get the best results and what to avoid doing.
The lessons are great preparation for the assignments. I like that they were challenging and that each had a goal for exploring and executing techniques that produced stunning results. It was so rewarding to see my paintings build up to completion. It's very satisfying to see the patience of layering pay off.
Tracy helped me to see my work objectively, through thoughtful and invaluable corrective criticism."
- Tara Urbach

Above: Tara's paintings from Watercolor Painting for Beginners course.
"I went ahead and joined for 1 year. Why? This is easy for me to answer. The lessons provided are clear, concise, informative, thought provoking, enjoyable ... and FUN!
There are so many sites available to us where artists never really share it all. They have a special little technique they use and they never really share that information. In all the years I've been painting, I can't even tell you how many classes I've taken or how many videos I've paid for where I've never REALLY gotten the answers, never REALLY been shown exactly how the artists achieved a certain result (which was the reason I took the class or purchased the video to begin with!).
Tracy kindly shares all of her techniques. The lessons are so well structured and, for me, don't leave me sitting here, wondering "what the heck is she talking about?". Every single class you take is a learning adventure.You learn something that you didn't know or you receive reinforcement of something that you are already doing, or (and for me the best part) you receive reinforcement regarding something that you may already be doing but you learn a BETTER way of doing it. The lessons here provide all of that for me.
Tracy, thank you for sharing your knowledge .. and thank you for sharing your talent!"
- Charlene Hughes

"Last year I did some soul searching and discovered I needed some help with my watercolor techniques. Divine intervention led me to Tracy Lizotte Studios via Instagram, and ever since I've been creating art I'm super proud of.
Tracy is an inspirational teacher. I joined her Art Academy, which is an amazing group of supportive people, and every one of her courses (just like this Mini-Course on How to Paint an Egg) has helped strengthen my skills, both as an artist, and a business woman.
There's so much content in her classes you won't go wrong if you want to learn to manage the sometimes fickle nature of watercolors."

- Paula Millhouse

Above: Paula's paintings from the Academy.
Click the Preview Links Below to Learn More About the Academy: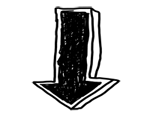 Course Curriculum
Introduction
Available in days
days after you enroll
Preview of What's to Come!
Available in days
days after you enroll
Academy Course Guide
Available in days
days after you enroll
Your Instructor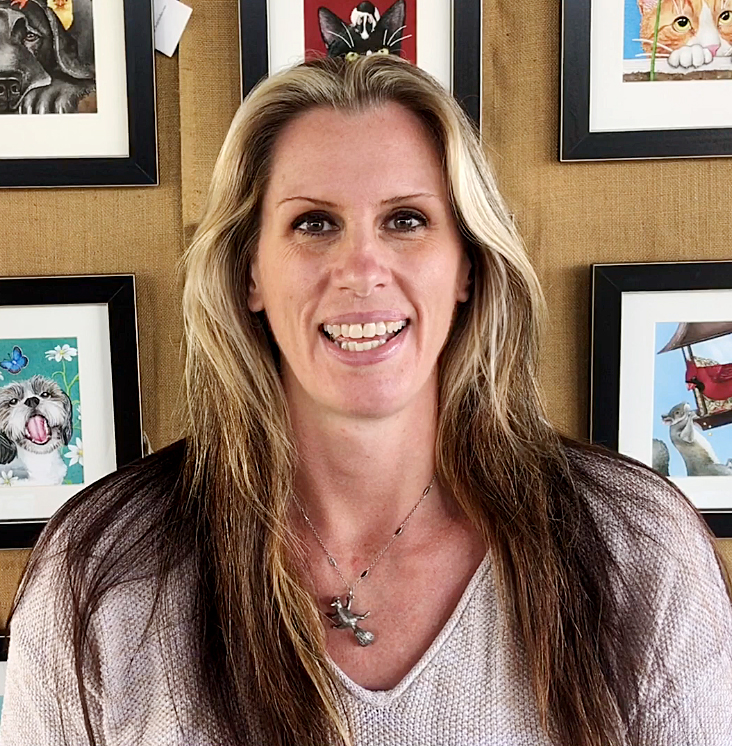 Hi, I'm Tracy!
I have a passion for painting with watercolors, and teaching others the traditional fine art techniques that have been passed down to me.
Most importantly I want to have fun when I paint and to share that fun with those who enjoy creating art:)
I'm here to help you develop your own unique style, while learning how to draw, paint, market, and sell!
Have a question? I'm here for yah! Contact me at [email protected]
Wanna learn more about me, and how I came to be a professional artist? Check out my About Page.
Frequently Asked Questions
When do I get access to everything?
Once you enroll in the academy, you have access to everything immediately! All courses are self-paced, which means you have the option to complete them at a time that best suits you.
How long do I have access to the courses in the Academy?
You get unlimited access to all courses, live video meetings, the gallery, extra help tutorials, challenges, seasonal courses, and all new add-ons in this Academy for as long as you are a member.
I only want access to the Academy for one year, can I cancel my subscription?
Yes it's easy! To cancel click your icon located at the upper right corner of the page. Scroll down and click "Manage Subscriptions." This is where you can cancel your subscription. You can cancel your subscription any time, and do not have to wait to the end of the billing cycle. If you know you only want access to the membership for one year, then you can cancel immediately, and still have access to all the courses to the end of your paid year of membership.
If I don't enroll now will I have a chance to enroll later on?
Yes, the Academy opens enrollment to the general public twice a year, once at the beginning of May, and a second time in November. To be notified when the Academy opens enrollment next, make sure you are signed up to the waiting list!
Can I purchase a course separately?
You can purchase my two signature courses, the Fundamentals of Drawing, and Watercolor Painting for Beginners separately. Buying these courses gives you lifetime access to them without having to pay a subscription fee. You cannot purchase any of the advance courses in the Academy at this time. To get access to those courses you must be a member of the Academy.
I want help with selling my art but don't want to wait for the courses, can I have a one-on-one session with you?
Unfortunately no. At this time the best way to talk to me is in my live Q&A meetings I host every other week for the Academy members. These meetings are the best way, and the quickest way to get your questions answered directly from me. The value you get in these meetings is sooo much better then any course because they're ongoing, and I can give you answers that are tailored fit to your specific situation! So as you build your business, and hit obstacles along the way, you can get continued help in the meetings instead of feeling alone and stuck. If you can't make a meeting, then you can send in your questions to me before hand, and I will answer them live for you to watch in the replay. If you have further questions afterwards, you can ask follow up questions in the comment section for continued help! I will always do my best to help the artists in my Academy, no matter what stage of art they are in. 😃
I still have questions, can I contact you?
Yes! I'm happy to help you any way I can. Please don't hesitate to contact me at:
[email protected]
Seasonal + Mini Courses
Get access to all my seasonal and mini courses! Most of these courses are only available for one month out of the year. They are fun projects to do when they become available!
Click Below to Read the Full Description on
How to Paint an Egg Mini Course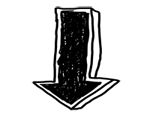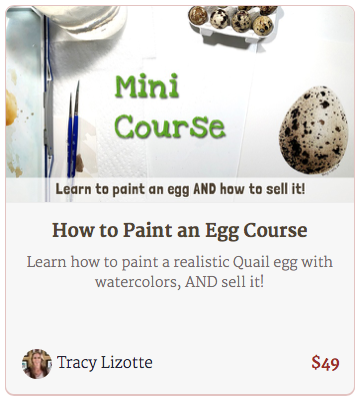 How to Mat Course
Have you ever wondered how to professionally mat your watercolors? I show you how in this course! You'll learn what matting technique is best used for watercolors, why that is, and how to do it yourself. I also share with you where to get the proper materials, how to create an artist label, and how I frame my work after I mat it!
Click Below to Read the Full Course Description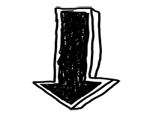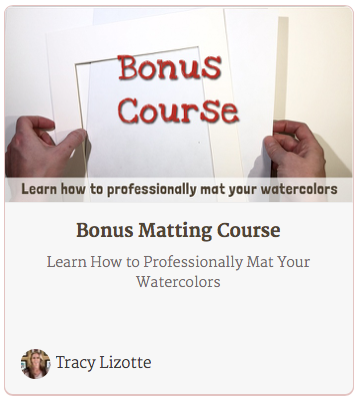 After this course you will be able to mat and frame your masterpieces with confidence!
Are you ready to develop your abilities and evolve into the artist you're meant to be? If so, I look forward to seeing you in the Academy. 😃
The next time the Academy opens will be in November. You will be able to join for $29.00 month or $247.00 year. Click here to join the: WAITING LIST, and receive a fun tutorial every few weeks to help you with your art.
This course is closed for enrollment.