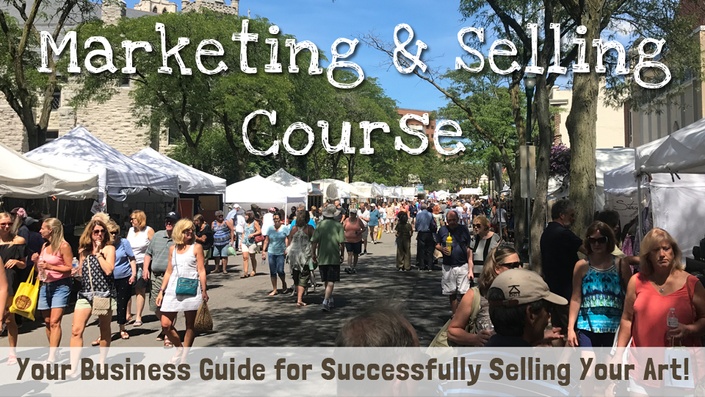 How to Market and Sell Your Art Course
Learn how to build collections, define your message, and create a successful framework for selling your art!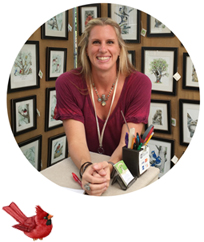 Do you want to make money with your art? Turn your hobby into a full time career!
Are you full of ideas, but don't know where to start? Discover the three key components needed to grow your business.
Wish you had someone to turn to when you get stuck, and not sure what to do? Get 7 months of me by your side helping you will every question and decision you make.
Have you been selling your work for a while now, and want to pivot, scale, or just learn what's working for other artists? Then this course is for you!
If you're a maker, then you want to make!
Marketing what you make often gets pushed aside in order to rush ahead to create your next piece of art. This is an enormous mistake when it comes to selling your art!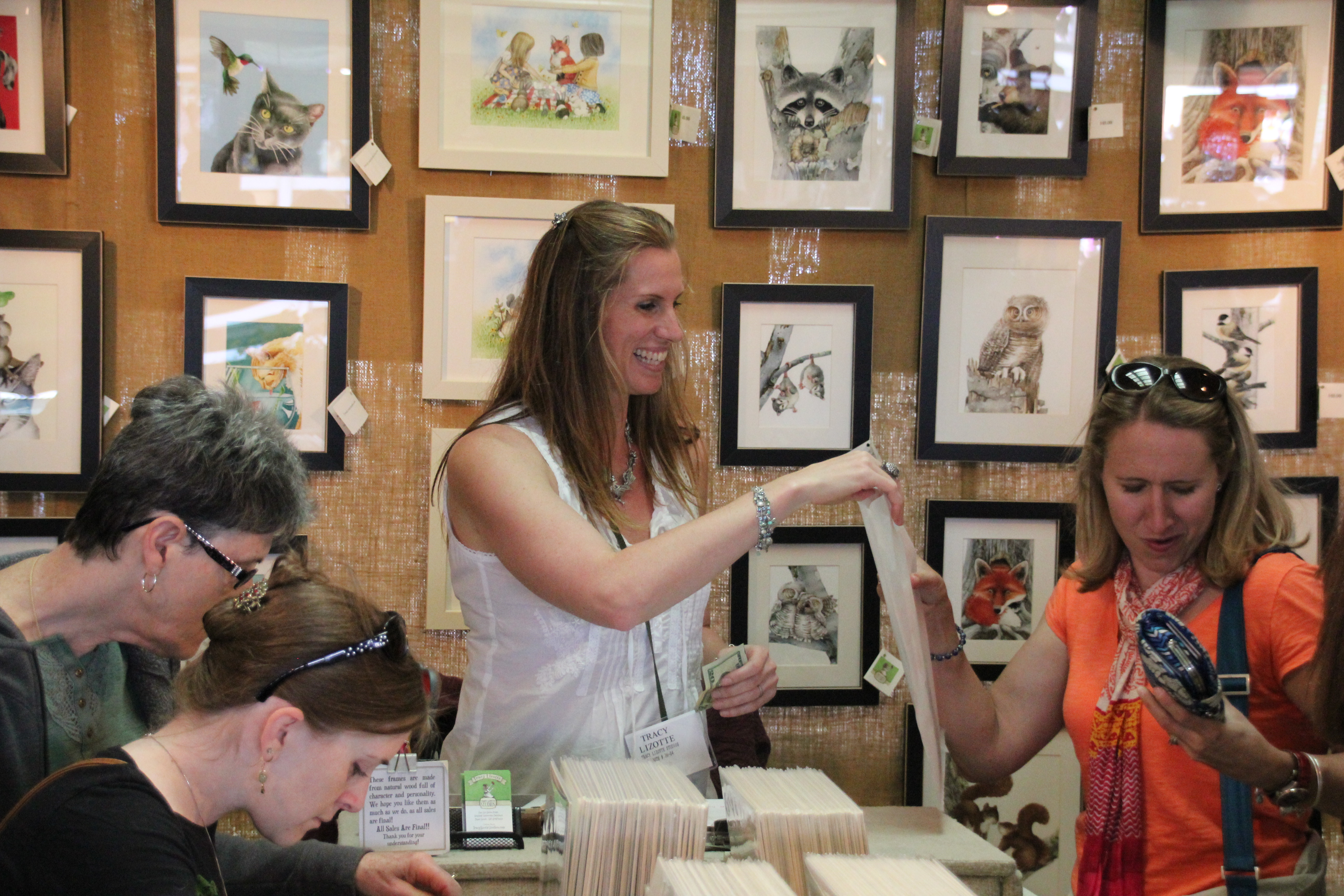 To make money with your art you need to narrow down your focus on what to create, and align it with the right messaging to sell.
You also need to decide who you want to sell to such as, private collectors, companies, galleries... the list goes on!
Most importantly you have to develop a framework that balances all the things needed to get done in order to run a successful art business without burning yourself out.
Learn what's important to focus on, and what's not to build a business you love from selling your art!
Your time is valuable. This course can set you on a success path saving you months and even years from trying to figuring it all out on your own.
What You'll Learn in this Course:
There are four core elements necessary to understand, and implement in ANY art career. They are:
Building a Body of Work

Ways to Sell
Marketing and Growing Your Customer List

Business Basic
See the Breakdown of these 4 Component Below!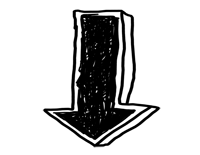 Course Curriculum
Introduction
Available in days
days after you enroll
Building a Body of Work
Available in days
days after you enroll
Ways to Sell
Available in days
days after you enroll
Who This Course is For:
Painters that paint fine art, decorative art, commercial art, photographers, fine art crafters, and decorative crafters.

Artists who are just starting out, and don't know where to start when it comes to selling their art.

Artists who sell as a hobby, but not sure how to scale their business to a full time income.

Artists who have successfully sold in the past, but because of the rapid changes in the market due to technology or Covid-19 they find their sales declining, and not sure how to pivot.


Artists who want to sell their own art NOW,

and not rely on the hope "they get discovered" fantasy.
Learn what's working in today's market, and how it applies to you!
Knowing what works when it comes to selling art is great, but what's even better is knowing how to apply it to your own unique style. Every artists is different. The trick is learning how to develop systems that work for you, and your special brand of art!
That's why I have included 6 months worth of coaching in this course + 2 BONUS meetings!
Here's how the coaching works:
We will meet once a month via live video using Zoom as a group beginning in January and

ending in June. (We will also have 2 bonus meetings to start off in December!)

The replays will be shared, and yours to keep to refer to forever. They will become part of this course. (This course will be tailored made to fit your needs!)

I will also have office hours to answer your questions via email throughout the entire 6 months!

My goal is to see you focus on implementing strategies that will work best for you. There are many, many ways to scale a business, but you can't and shouldn't do them all. You need to find what works best for YOU and then do that to the best of your ability. That's where I come in. I want to get to know you, discover your strengths, and help keep you on track.
I will be your accountablily coach!
Get personalized coaching and support for the next 7 months to fast track your career!
Your Instructor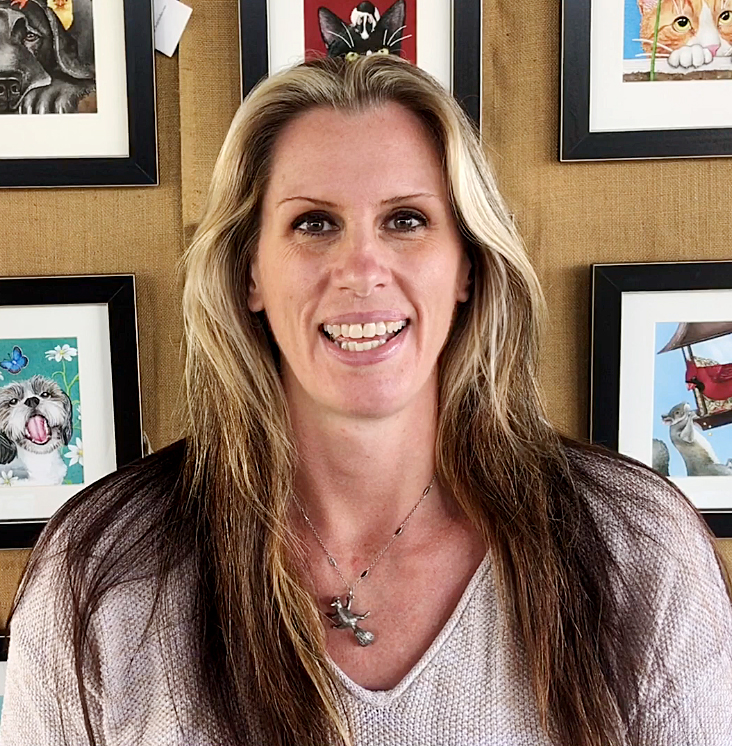 Hi, I'm Tracy!
I have a passion for painting with watercolors, and teaching others the traditional fine art techniques that have been passed down to me.
Most importantly I want to have fun when I paint and to share that fun with those who enjoy creating art:)
I'm here to help you develop your own unique style, while learning how to draw, paint, market, and sell!
Have a question? I'm here for yah! Contact me at [email protected]
Wanna learn more about me, and how I came to be a professional artist? Check out my About Page.
What One Artist Has to Say:
"Tracy has been a true inspiration for me, as an artist, to enter the world of festivals and shows! Tracy's advice is first-hand experience of how to succeed at shows! I followed her advice from A to Z. Walls, tents, set-up! The works. I could not have had the same success without her thoughtful and insightful advice! And, to top it all off, I even scored a wholesale order at one of the shows! Anyone getting into the world of selling art will benefit from Tracy's advice, knowledge, and resources!"
Thank You – Christina Tarkoff, Artist

Frequently Asked Questions
How long do I have access to the course?
You have lifetime access to the course and all the replays to the accountability meetings. Once all the modules have been made you'll have unlimited access to them for as long as you like - across any and all devices you own.
What if I am unhappy with the course?
Oh no, I would never want you to be unhappy! If you are unsatisfied with your purchase, contact me in the first 30 days and I will give you a full refund.
What will the modules and lessons in this course look like?
Each module is broken down into lessons, and each lesson will have videos where I do all the teaching. Some lessons will also come with PDF worksheets and helpful links to online recourses.
I still have questions, can I contact you?
Yes, of course! Contact me at
[email protected]
with any questions you many have on the pre-sale of this course. I would be happy to chat with you!
For centuries mentors have past down their skills to their apprentice. I believe this is the best way to learn the skills needed to not only make art, but also to sell art.
This course is currently in session, and won't be made available to the public or in the Academy until Summer of 2020.
This course is closed for enrollment.