Painting a Chipmunk on a Sunflower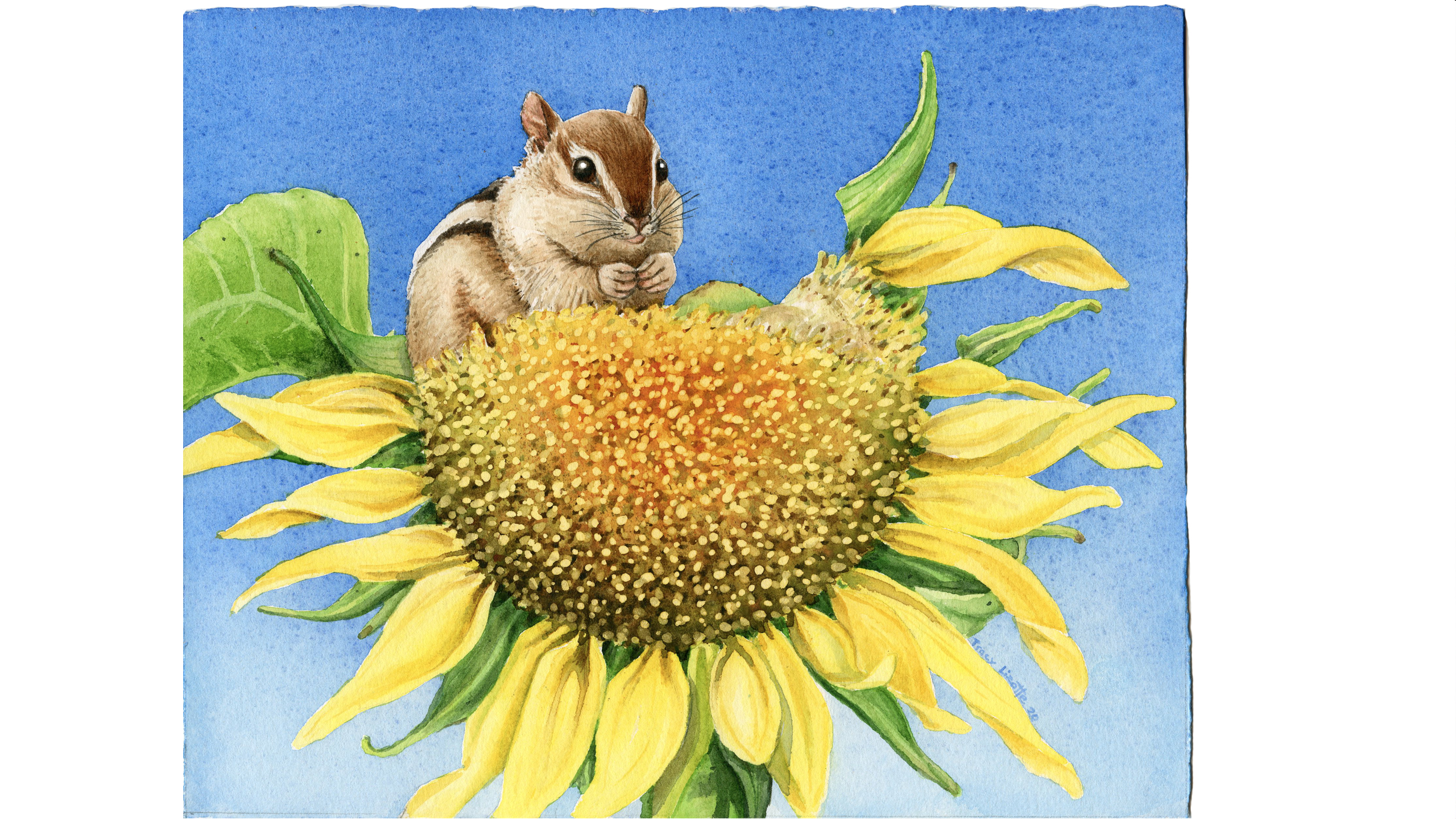 In this painting you'll be able to do the following:
Use comparative measuring to layout the drawing.
Create layers of smooth graded washes in the sky with noooo brushstroke lines!
Use my signature layering technique with masking fluid to build up the color and texture in the middle of the sunflower (Soooo much fun!).
Practice discipline when painting the Chipmunk. You don't want to overwork the little fellow, and lose the light from the bright sunlight shining down on him.